All-On-4
Get a Permanent, Beautiful Smile Sooner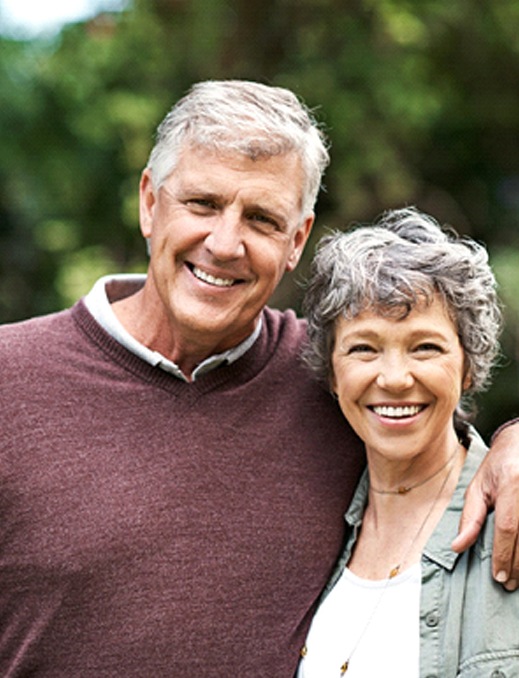 You might assume if you are missing an entire arch of teeth that you will need to replace each missing tooth with a dedicated dental implant. Not only is this not the case, but it's easier to replace a full arch of teeth than you think. Dr. LoCastro has already helped countless patients achieve a beautiful, lasting smile through All-on-4 dental implant treatment. Not only can we help you eliminate the cumbersome nature of using a denture, but we can give you a new smile even sooner than you may have previously thought possible. Call our office today to learn more!
How Do All-On-4 Implants Work?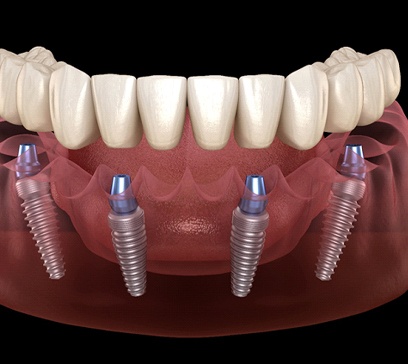 Since dental implants are designed to replace the tooth all the way down to the root, they have quickly become the gold standard for tooth replacement among dentists. With that said, you'll need to have a sufficient amount of available bone tissue to make them viable. If this is not the case, All-on-4 can be a reasonable solution. With just four dental implants, Dr. LoCastro can effectively attach a full arch denture, giving you back your smile!
During the surgery, he places each implant into the most strategic position of your jaw to ensure the best integration possible. For example, implants towards the back of the mouth are placed at an angle to ensure they have a stronger foundation. This also works to minimize the need for bone grafting. After placement, abutments are attached and a fully customized denture is placed.
Am I a Candidate For All-On-4 Implants?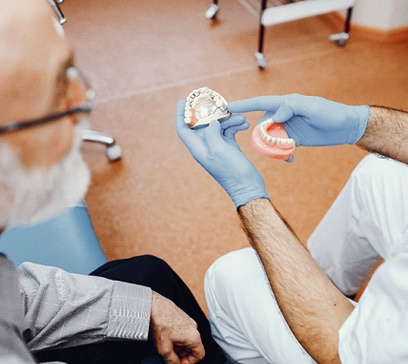 If you suffer from severe tooth loss, chances are you are eligible for All-on-4 treatment. Even those who have had missing teeth for a very long time (and therefore are more likely to have reduced bone density) are likely to be able to receive treatment. All-on-4 is also ideal for those who would prefer not to complete a bone graft just to make dental implants a viable option.
With that said, you should have the following prerequisites in mind, whether you were receiving All-on-4 or traditional dental implants:
Good oral health
Good overall health
A strong commitment to at-home oral hygiene
A willingness to end habits that can cause implant failure (such as using tobacco)
Benefits of All-On-4 Implants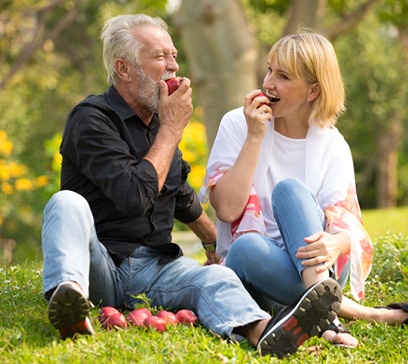 There are many benefits of choosing All-on-4 dental implants to replace teeth. Just a few of the advantages of doing so include:
The restoration is designed to stay in place at all times, so you can practice your brushing and flossing the same way you would with natural teeth.
The implants stimulate the bone tissue, ensuring you can keep your biting force strong and prevent the jaw from changing shape over time.
Eating your favorite foods is straightforward, even when it comes to chewy or crunchy foods like steak or apples.
You can expect your smile to feel as natural as it looks!
All-On-4 vs. Traditional Implants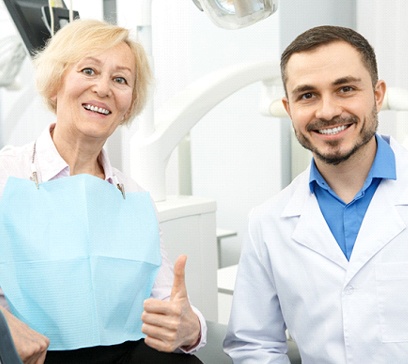 It's important to note that there are a few distinctions between implant dentures and All-on-4 treatment. For example:
Implant dentures can require as many as 8 dental implants, while All-on-4 requires fewer. This means implant dentures generally involve more surgery and come with higher costs.
No bone grafting is required to complete All-on-4 treatment, which cannot be said for implant dentures.
You're able to receive a customized denture the same day your implants are placed with All-on-4.