Periodontal Therapy
Protecting &
Preserving the
Foundation of
Your Smile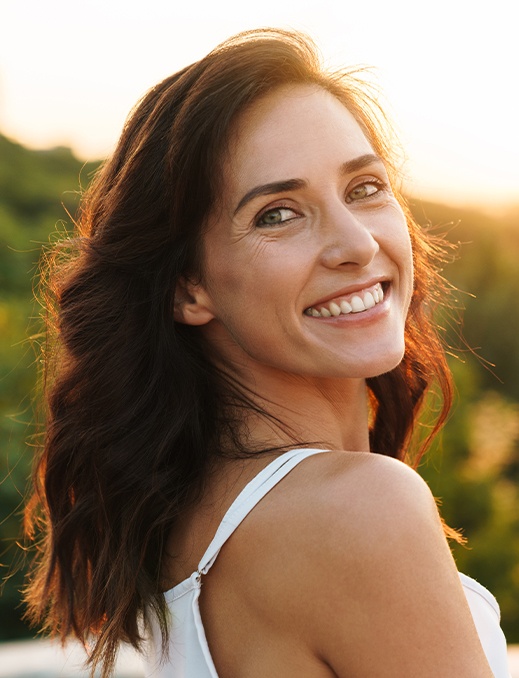 An estimated 50% of U.S. adults have some form of gum disease (also known as periodontal disease) right now. This infection attacks the roots of the teeth and bone that supports them, which is why it is the leading cause of adult tooth loss. Treating this problem requires a different array of skills and services compared to taking care of the teeth. At Specialty Periodontal Care Associates, Dr. LoCastro combines his decades of specialty expertise with the latest techniques and technology to diagnose patients quickly and treat them efficiently while keeping them comfortable the entire time they're receiving periodontal therapy in Bethel Park, PA.
Why Choose Robert J. LoCastro, DMD
for Periodontal Therapy?
Certified Periodontist with
30+ Years of Experience
Friendly, Privately-Owned
Specialty Dental Office
Dental Insurance Accepted
& Maximized
Periodontal Cleanings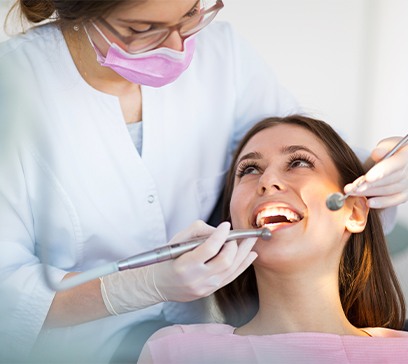 A periodontal cleaning has a lot in common with a standard dental cleaning, but it primarily focuses on removing plaque and tartar buildup near and below the gum line in order to prevent infection. This type of cleaning may be recommended for a patient who has been diagnosed with gum disease or those who have had gum disease in the past. It is a little more thorough than a regular cleaning, but the extra time can stop many problems before they ever begin.
Periodontal Diagnostics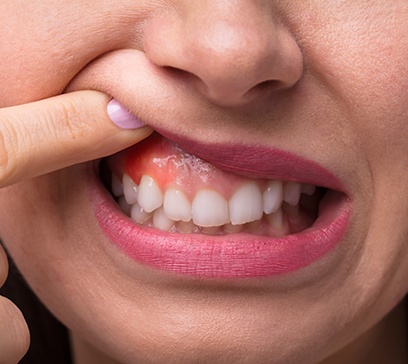 It can sometimes be difficult to spot gum disease with the naked eye, particularly during its early stages. Even advanced forms can sometimes occur below the gum line and out of sight. That is why Dr. LoCastro relies on CT scanning and pocket length measurements to take any guesswork out of the diagnostic process. With these tools, he can zero in on the source of someone's infection, treat it directly, and closely monitor the recovery process afterward.
Scaling & Root Planing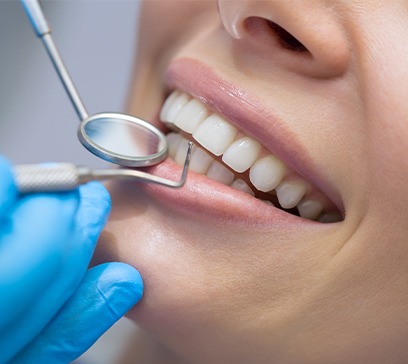 When gum disease is discovered early, it can often be eliminated using what is called a deep cleaning, which consists of two distinct techniques called scaling and root planing. With scaling, all of the harmful bacteria and plaque are removed from around the gum line and on the roots of the teeth. Then, root planing involves slightly reshaping and smoothing out the teeth's roots. This lowers the risk of bacteria accumulation and infection in the future, plus it allows the gums to quickly reattach to the teeth to kickstart the healing process.
Tray Delivery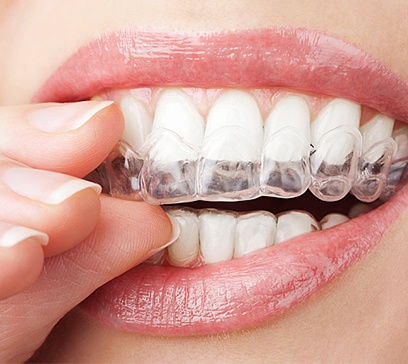 Because gum disease is a bacterial infection, antibiotics are another treatment option. Rather than having a patient take an oral antibiotic, medicine can be applied directly to the gums using oral trays that fit comfortably over the teeth. These will be filled with the antibiotic and enable the medicine to go exactly where it is needed. In some cases, a patient may be able to take some trays home so they can continue their treatment even after they leave our periodontal office.
Oral Cancer Screening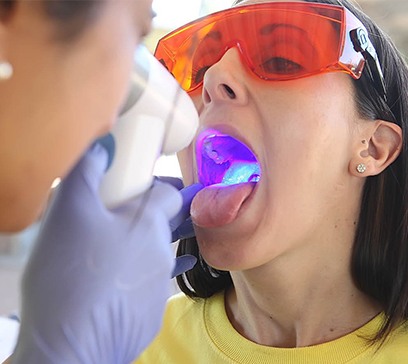 Every time you come to see us, we will give you a quick oral cancer screening. That's because the best way to handle this disease is to find it early and treat it right away. Routine screenings give us the chance to catch it before it becomes advanced and dangerous. If our team discovers a suspicious growth or discolored patch of tissue during your visit, we can take a biopsy and organize to get a proper diagnosis without delay.