Surgical Periodontal Treatments
Advanced Solutions You Can Trust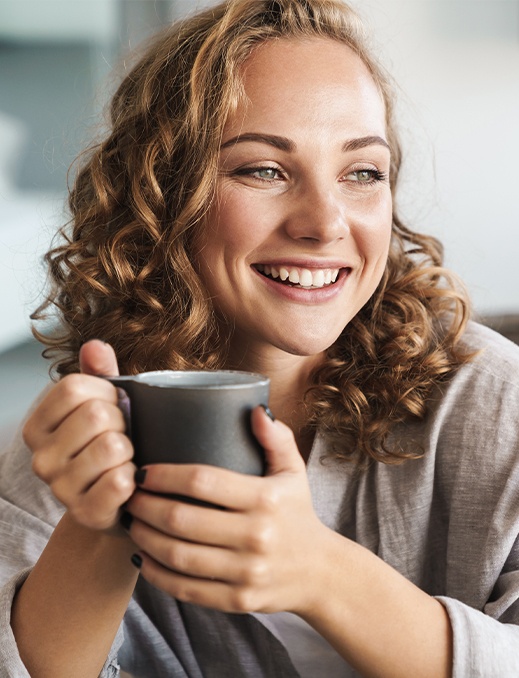 Most of the time, gum disease can be treated non-surgically, but for particularly advanced cases, a surgical procedure may be the most straightforward way to address the problem and prevent it from coming back. For decades, Dr. LoCastro has been providing surgical periodontal treatments for Bethel Park, PA residents, and in addition to using it to help people recover their oral health, he also offers a number of cosmetic services that can enhance the appearance of the teeth in ways that are simply beyond the reach of treatments like porcealin veneers and teeth whitening.
Why Choose Robert J. LoCastro, DMD for Surgical
Periodontal Treatments?
Certified University of Pittsburgh Trained Periodontal Specialist with 30+ Years of Experience
We Give Our Dental Patients the Time & Attention They Deserve
State-of-the-Art Dental Imaging Technology For Better Treatment Planning
Gum Grafting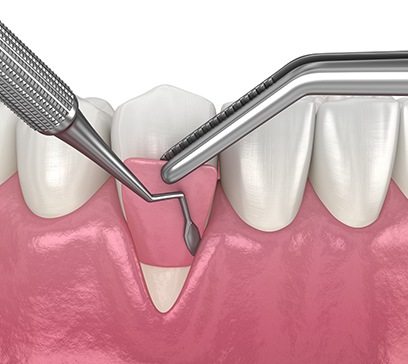 Gum recession, in which it looks like the soft tissues near the teeth are pulling away from them, is a very common symptom of gum disease. To restore the gum line to its original position so it can protect and support the teeth, Dr. LoCastro can take a small amount of gum tissue from the back uppercorner of your mouth and move it to where it's needed. The procedure can usually be completed in one appointment, and afterward, the recovery process is relatively short and easy thanks to his expert touch.
Bone Grafting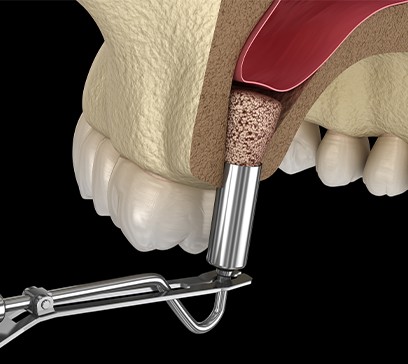 The health of the jawbone is extremely important for placing dental implants, as it is what will be holding the new roots in place. Tooth loss can result in bone loss, however, meaning some patients may have a jaw that is too thin or brittle to safely receive dental implants. A bone graft can be used to build up and strengthen the jawbone by placing a portion of a patient's own bone or donated bone where the implant will be located in the future. This encourages the growth of new bone so that the implant is guaranteed to have a firm foundation.
Crown Lengthening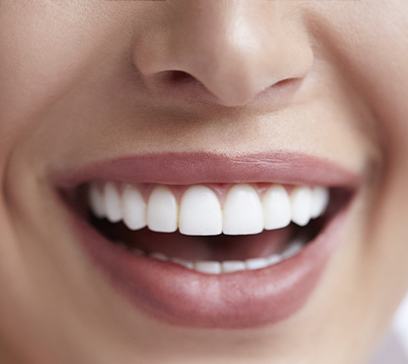 Despite the name, crown lengthening does not involve making the visible part of a tooth longer. Instead, a small amount of nearby gum or bone tissue is recontoured and removed to expose more of the enamel, causing the tooth to appear longer. This can make it easier to treat dental damage that has occurred below the gum line, or it can be the first step in a cosmetic or restorative procedure, creating enough room for a veneer or dental crown to be placed.
Fiberotomy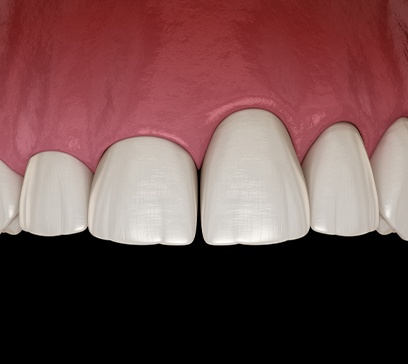 After a patient has completed orthodontic treatment, the absolute last thing they want is for their newly shifted teeth to drift back toward their starting positions. The chances of this happening are pretty high for teeth that were originally rotated, because the gum tissue supporting it often has fibers that are twisted. A fiberotomy involves loosening of these fibers so the tooth will stay put, ensuring a patient will enjoy their straight smile for decades to come. As Dr. LoCastro says " It is the easiest periodontal procedure that can be done." On a scale from 1 to 100, 1 being the easiest procedure he can complete and 100 being the most involved. This is #1!
Osseous Surgery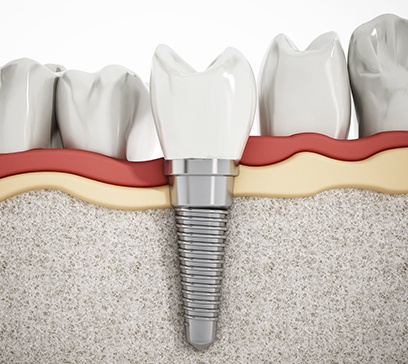 Gum disease, in addition to damaging the soft tissues of the mouth, can also cause trauma to the underlying jawbone, creating deformations that loosen teeth, accumulate harmful bacteria, and negatively affect the appearance of the smile. Osseous surgery involves placing a small incision in the gums so the adjacent bone can be directly accessed, and then it is reshaped and smoothed. This cannot only help stop an ongoing infection and stabilize the teeth, but it can also restore the mouth's natural look.
Cosmetic Gingival Surgery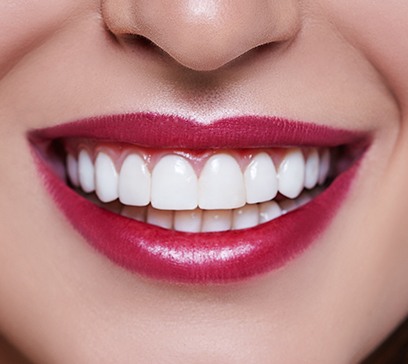 Often, the reason a patient is not happy with how their smile looks has little to do with their teeth, but rather their gums. An overbearing or uneven gum line can cause the teeth to look undersized, crooked, and oddly shaped. With cosmetic gingival surgery, Dr. LoCastro can gently remove any unwanted tissue to create a smooth and even gum line that perfectly frames the teeth and creates the ideally proportioned smile.