Dental Implant Salvage
Save Your Restored Smile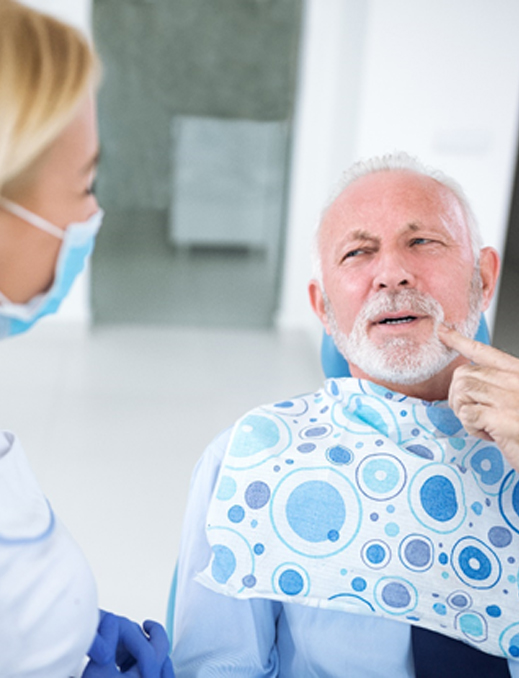 If you're looking for the longest-lasting and most successful tooth replacement option, there's nothing better than dental implants! This state-of-the-art tooth replacement option boasts a success rate of over 95%. However, dental implant failure is still a possibility. Thankfully, should you encounter any problems, Dr. Robert J. LoCastro can potentially save your restored smile with dental implant salvage in Bethel Park. Don't hesitate to give us a call to learn more.
Why Choose Dr. Robert J. LoCastro, DMD For Dental Implant Salvage?
#1 State-of-the-Art Dental Technology for Fast, Precise, & Comfortable Treatment
#2 Compassionate & Trusted Periodontist with Decades of Experience
#3 Dental Insurance Welcome & Flexible Financing Available
Why Do Dental Implants Fail?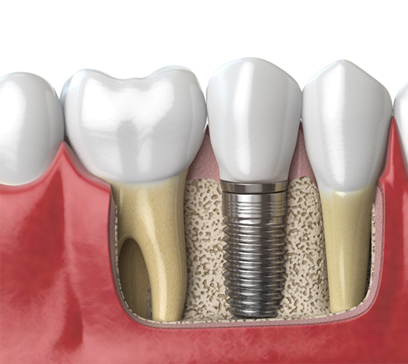 There are only a few reasons why a dental implant might fail, including:
Peri-implantitis: This is the most common cause of dental implant failure, and it's often the result of poor oral hygiene. If bacteria infect the gums around the dental implant, the supportive tissues that hold the implant in place can be permanently damaged and the dental implant may fail.
Failed osseointegration: If the dental implant does not properly fuse with the jawbone, it may not have the support it needs to stay in place
Physical trauma or medical conditions: If the area around the dental implant becomes injured or if a disease such as cancer interferes with the body's natural healing abilities, the dental implant may fail.
Symptoms of a Failed Dental Implant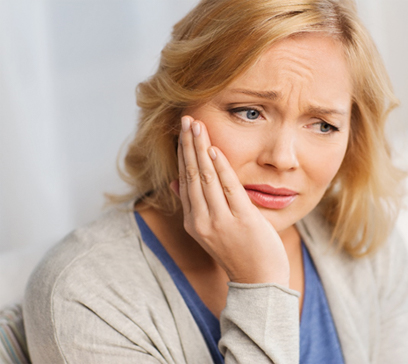 Dental implant failure can happen shortly after the placement surgery, or it may occur years or decades later. Symptoms of dental implant failure include:
Long-lasting or severe pain around the dental implant
A loose feeling in the dental implant
Bleeding, swelling, or pus around the dental implant
Difficulty or discomfort while chewing
How Dental Implant Salvage Works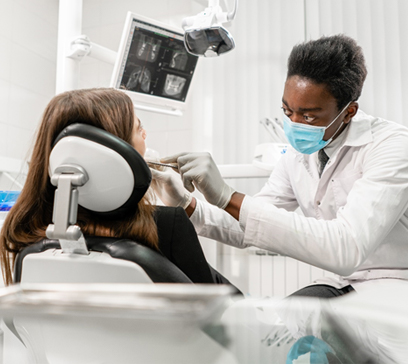 If you exhibit any of the above signs of dental implant failure or if you are concerned about the wellbeing of your dental implants, don't hesitate to get in touch with us. We'll schedule an appointment for you right away, wherein we'll examine your mouth to determine the issue. From there, we'll discuss your treatment options.