Meet the Team
Friendly, Skilled, & Ready to Serve
It's very important to Dr. LoCastro that our periodontal office has a warm and welcoming environment where everyone can feel right at home, which is why his team includes some of the nicest people you'll ever meet. Behind their smiles lies years of dental experience and a passion for delivering fast and effective service. We know you'll come to appreciate them starting at your first appointment, and below, you can start getting to know everyone.
Terri, Office Manager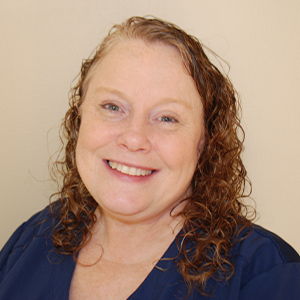 Terri has over 30 years of experience in the dental field, and she loves that her job gives her the opportunity to really get to know our patients while helping them get the maximum coverage out of their dental insurance. A Mason, OH native and graduate of the University of Cincinnati, she is the mother of three adult children that have blessed her with five grandchildren. She is also engaged to a wonderful man named Keith, a retired paramedic. When she isn't spending time with family, she likes to go antique shopping or visit Lancaster for weekend getaways.